Microchip – Houdini Interior Scene
Microchip  – Old Room, Houdini Interior Scene
Houdini/Mantra + Photoshop, © 2014 David Fuhrer

A Houdini interior Scene I made for fun. Kind of Fictional. Some Houdini Workstations with old Irix Operating Systems on them. Inspired from the SGI Octane.
All Models where modeled in Houdini with Boxup Modeling Techniques. For Placing Cassette Tapes and Books I wrote a little asset which would let me populate the Shelves.
The Cables where also made with a simple Houdini Digital Asset that allowed me to quickly Place cables with automated UV generation.
The Textures where made from scratch in Photoshop. I used a few Houdini and Irix Screenshots for the Monitors.
For Lightning the Scene I used Portal Lights for the Windows with a very low intensity. The Rest of the Light comes from the Monitors themself.
I used Geometric Lights with the Textures as Light Source, so there was correct color emissions.
Final Rendering done with Mantra.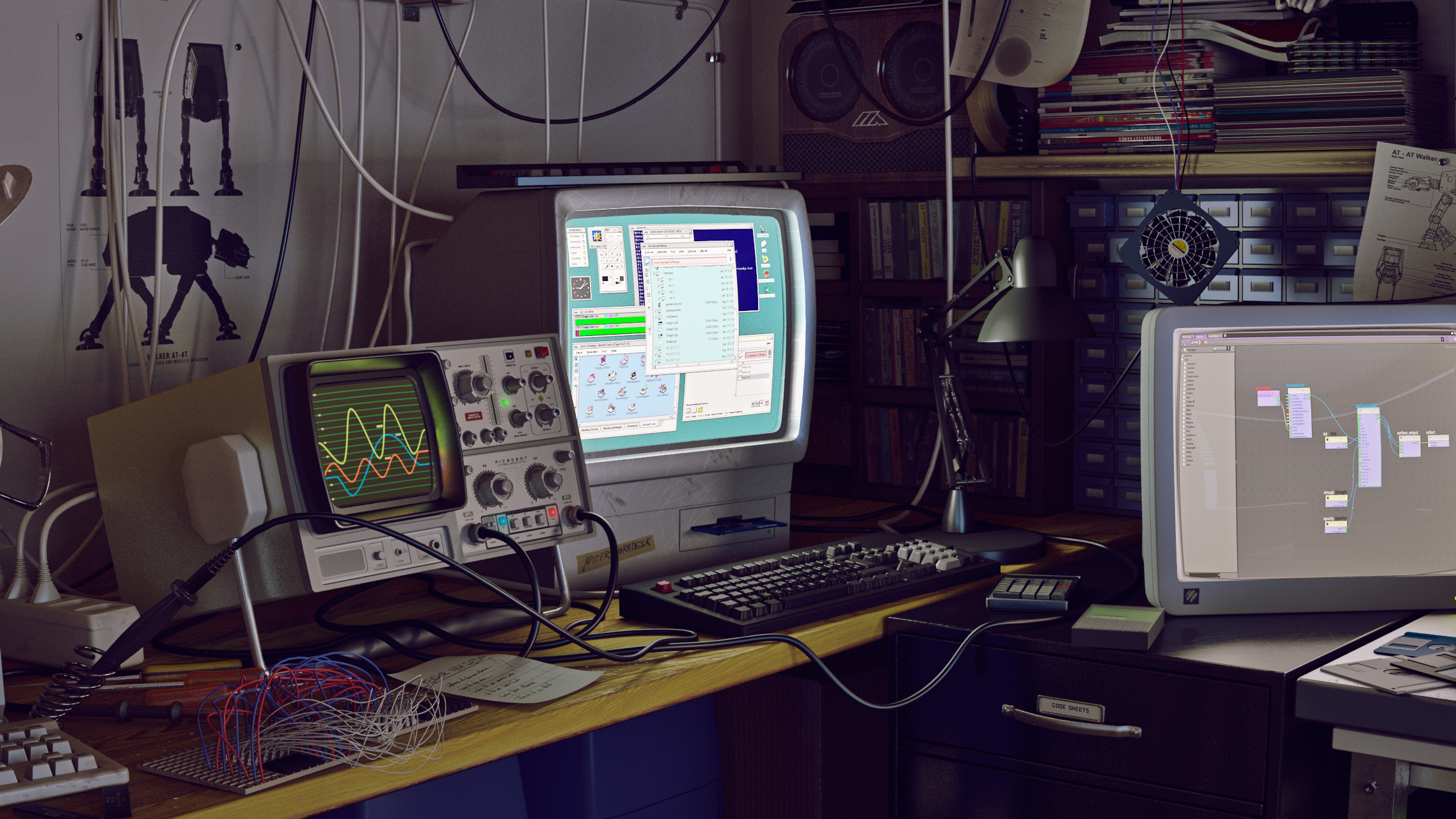 Occlusion & Wireframe: