The Artist Room
La Chambre D'Artist – The Artist Room
Houdini/Mantra + Photoshop, © 2014 David Fuhrer
Phew, finally Rendered this one out. Took me some time to get this done. All Models made from Scratch within Houdini except the Puppets and some smaller NASA Models in the back. Textures made in Photoshop. I used some of my Planet Tools to create the Displacement Maps and Textures for the Planets. You can also see a few Models I've done in earlier Projects and some of my older Paintings on the Canvas.
I used Mantra for Rendering with PBR and used a Basic Skylight Setup to lighten the Scene. It took some time getting the right setting and render Times at 6k Resolution I could accept.
Also with this Project I moved to work with Linux. CentOS really got me.  Maybe I will post some more Details about that in another Blog Entry.
Occlusion Pass:
Lightning: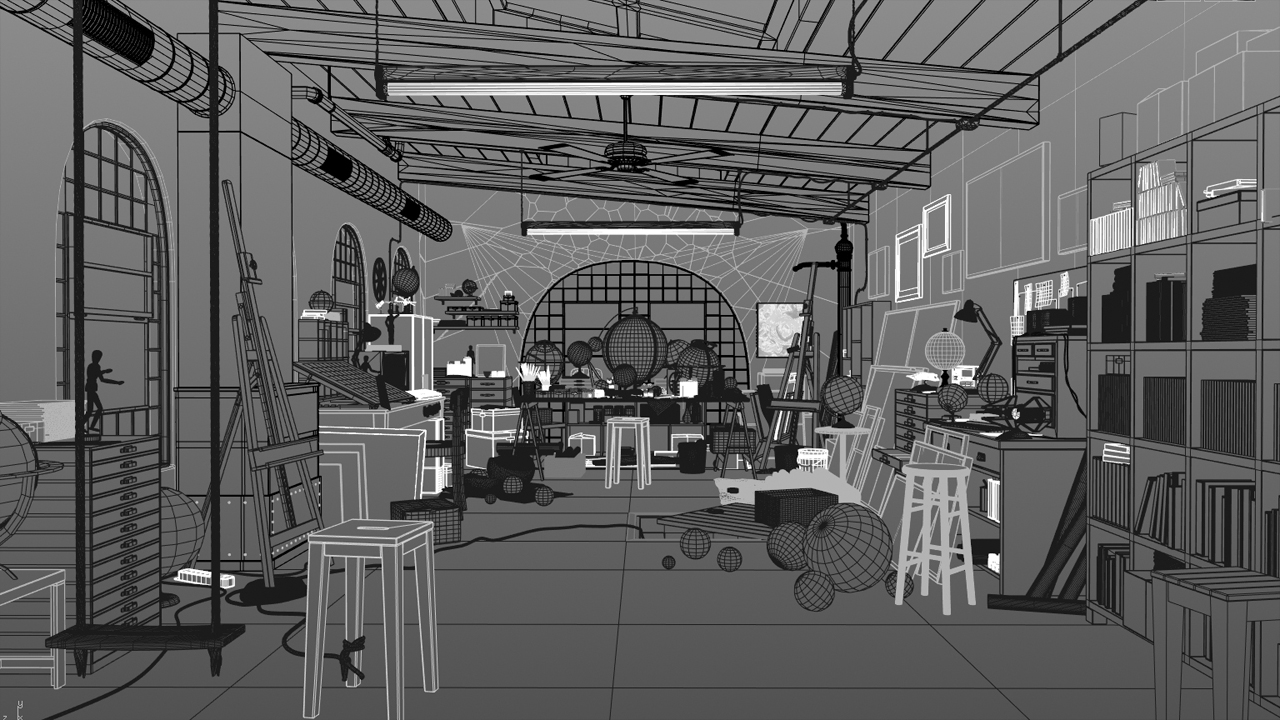 Material ID Pass: